---
NOTICES
Checkout the guidelines for the JYC Mooring at New Harbor, Block Island.
---
Up coming JYC Events
23 June - PopUp Rendezvous
4 July - Crew Rotation Race
7-9 July - Block Island Cruise
7/29 - 8/7 - Annual Cruise
---
Past Events
13 June - Interesting night…. After a downwind start, folks got to fly spin on every leg as the storm went right around us! But much nicer temp then last week.
6 June - Spring season is over. It was a cold night for the Race Committee even though racing tonight was canceled. Someone had to finalize the results for the season.
23 May - Interesting wind/tide conditions this evening. Race Committee had a difficult time choosing a course as the wind clocked around. Many, many thanks to North Sails for retrieving the course board we left on the dock! And many thanks to the racers for having your radios on to hear our courses while we waited for the course board.
Happy Memorial Day. See you on the water next Tuesday!
17 May - Last night's results for Class C were corrected. Also the Race Circular Changes and Reminders document is available for downloading.
22 April - The 2017 Race Circular is now posted for download.
22 February - The February Newsletter is posted.
9 February - The Joshua Wadsworth Leonard Sailing Scholarship is now open.
3 January - Wickford Yacht Club has invited JYC to the following.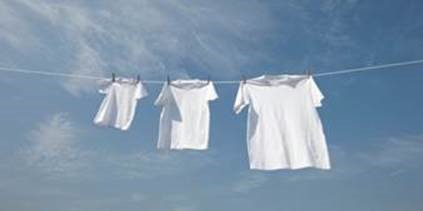 What the heck is National White Shirt Day? We don't know, but it's an idea so weird we just had to throw a party!
BRING YOUR FAVORITE APPITIZER!
Wickford Yacht Club
Saturday, February 11, 2017 at 1800 hours - Guests are welcome!
$18 before 5th; $22 thereafter.
Cocktail of the Day: White Russian (of course!) Go to www.tinyurl.com/WYCFeb2017
---
For those interested in joining the Jamestown Yacht Club or just would like some information about the JYC or its activities either write to:
	Jamestown Yacht Club
	P.O. Box 562
	Jamestown, RI 02835
or send Email to Roy Guay at: Admin @ JYC. org (do not include spaces)
or Commodore at: jyccommodore @ gmail. com (do not include spaces).
You can download or view the Member Application Form (Adobe Acrobat PDF file), print it, fill it out and mail it to the above address.
---
Updated 20 June 2017 10:25 PM